EIKO specialises in various forms of cutting tools ranging from T-slot cutters to tap removers. This patent pending tap remover has helped customers eliminate time consuming procedures in removing broken "HSS taps" from their expensive moulds.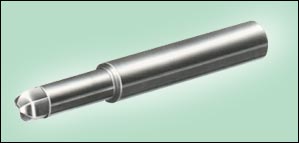 Main Product Lines
- Tap Remover
- T-slot cutters
- Form Tools according to customers specifications

How to Use the Tap Remover
Conditions and Precautions:
Always use with a milling machine (general-purpose, NC, MC).
*note: cannot be used with drill press, radial drill press, etc.
Use a rigid chuck.
Do centering accurately.
Always supply sufficient cutting oil to tool tip.
New Products
Yamawa | Mitsubishi | Okazaki | Iida | Kabuto | F.P. | Nakanishi | Eiko | Others