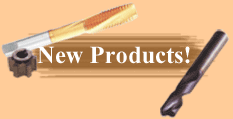 - Thread Forming Taps for Dry Tapping
F

eatures
Specially designed and configured lobes on the crests of the tap threads reduce the friction and heat generated between the tap and the wall of the hole being thread formed, making the taps suitable for dry machining.
The absence of lubrication grooves frees the taps from the influence of small burrs surrounding the flared breakout portion of punched holes during taps reversal.
Made of premium grade Vanadium and Cobalt powder High Speed Steels (HSS) for high heat and wear resistance, taps are heat treated to optimize their performance.
Titanium Carbonnitride (TiCN) coating is applied to compensate for the lact of coolant and lubricant during thread forming.
OL-RZ thread forming taps are designed for thin steel plates.
HP-RZ is also available in a High Performance series thread forming taps. M3 and larger are lubrication groove type.
Size range: [OL-RZ]; limited M1 to M6, [HP-RZ]; M1 to M12 (up to M20 for metric fine).
Chamfer style: [OL-RZ]; Plug (4 pitches), [HP-RZ]; Plug (4 pitches) and Bottoming (2 pitches).
---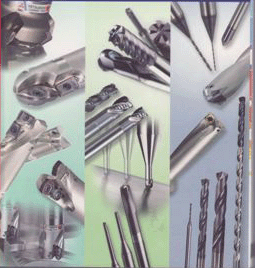 Ever expanding MSTAR series endmills of 29 different types & 1830 sizes in total to suit every aspect of the machining process of upto hardness HRC 55.
MSTAR series includes for the following applications : -
** General Use Series
** Long Neck / Taper Neck Series
** High Helix Series
** For Rib Processing Series
** For Small Automatic Lathe Series

New Products| Yamawa | Mitsubishi | Okazaki | Iida | Kabuto | F.P. | Nakanishi | Eiko | Others